Contact Info

940 Water St.
Pt. Townsend, WA
98368

Lois Venarchick, owner
360-385-4844 - shop #
360-379-1819 - fax #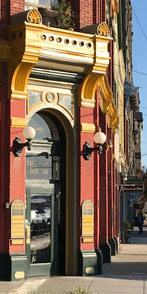 Diva Yarn
Diva on Instagram

Diva Yarn Blog



Welcome
We carry ChiaoGoo Knit Red needles. Bamboo Clover needles both straight and circular. Knitter's Pride Dreams and Cubics. Susan Bates crochet hooks plus Clover, Knitter's Pride, Clover and ChiaoGoo.
Some of the Yarns we adore and stock in the shop:Cascade, Plymouth, Malabrigo, Swans Island, Zauberball, Knit Witts, Anny Blatt, Blue Moon, Blue Sky, Spud & Chloe, Baah, Hikoo, Bare Naked Wools, Mountain Colors, Aracucania, Tangled Gypsies, Universal Yarns, Jacob Wool, Kougu, with new yarns arriving often.


We are always happy to ship whatever you need too. Call, write, email or send me pictures.

We welcome pictures of your work too and as always, feel free to come, sit and knit a bit.